Skip to Content
Inground Pool Covers in Orland Park
Automatic Pool Covers
The best way to safeguard friends and family, as well as to protect your swimming pool investment, is to cover it with a mesh safety cover in the winter and with an automatic cover in season. This will ensure that your pool will remain the source of fun and enjoyment as it was intended.
If you already have a pool, or if you're planning to build one, All Seasons can provide you with the security and piece of mind that many of today's inground pool owners desire.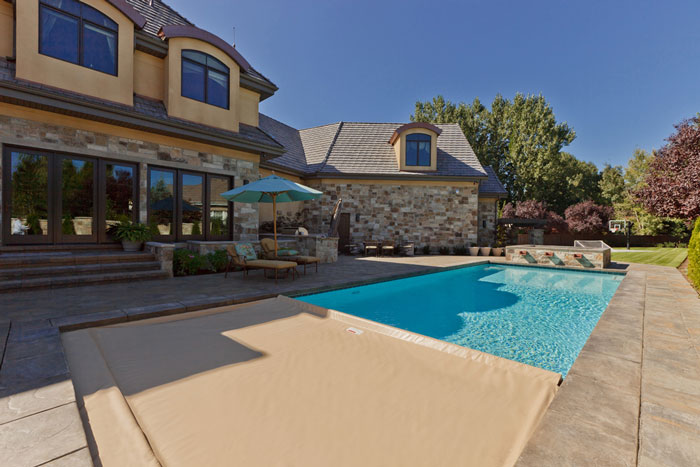 Coverstar Safety Covers
If you're looking for an energy efficient way to keep heat and chemicals in your pool, and one of the best tools to help you to prevent children and pets from getting into your pool when you don't want them to, a Coverstar safety cover from All Seasons is what your pool needs!
With push-button convenience, a Coverstar cover is the best protection available for your family and your pool investment!

90% Reduction in evaporation
70% Reduction in heating costs
50% Reduction in electricity costs
70% Reduction in chemical use
Automatic Pool Cover Maintenance
When it's time for maintenance, look to All Seasons for your professionally trained automatic cover specialists. Whether it's just your routine seasonal adjustments, cleanings, or when "Uncle Dan" wasn't paying attention and caused a problem, you can count on All Seasons to repair your automatic cover.
Call our service department at 708-745-9325 or contact us to set us your cover maintenance appointment today!
Winter Safety Covers
You love your pool and the backyard memories it has helped to create. All Seasons helps to protect those good times by shielding your pool with state-of-the-art design and industry-leading construction from our industry's leaders.​
Once initially installed by All Seasons PHTA Certified Pool Professionals, your safety cover will provide you countless years of easy openings and closings, all while giving you the peace of mind you want in a safety cover.
Get A Pool Safety Cover Quote
Call us today at 708-745-9335 or fill out our Pool Safety Cover Quote Form below. One of our experienced inground safety cover specialists will be happy to email you a quote for a safety cover for your pool.
Contact Us Today to Turn Your Dreams into Reality