Skip to Content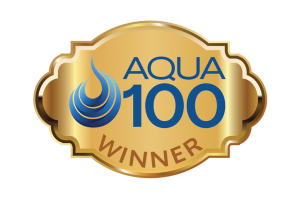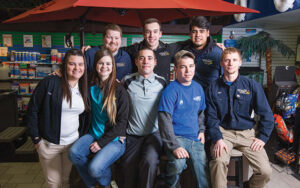 Aqua 100 Winner!
Customers are far more than Business Transactions — They are Long-Term Relationships!
"We strive to make All Seasons a pool store where customers enter as clients, but leave as friends."
—Dan Lenz
Vice President, All Seasons Pools & Spas
When it comes to retail excellence — both in the pool and spa industry and beyond — look no further than All Seasons Pools & Spas. Since its inception in 1954, the Chicagoland-area company has been at the forefront of innovation in everything from showroom design and customer service to marketing.
The root of the company's success is a value system that guides all aspects of company operations: Customers are far more than business transactions — they are long-term relationships. That shows through in countless ways: fresh popcorn always available in the store, weekend cookouts in the summer, a monthly wine tasting at the company's outdoor living display and more.
"We do these things as thank yous to our customers who do so much to continue making All Seasons a success," says Vice President Dan Lenz. And given the bulk of their business comes via word of mouth, it's clearly working.
It's not just customers who are viewed as long-term relationships. All Seasons is known for its stellar support team, which the company describes as one of the most knowledgeable retail staffs found in any brick-and-mortar pool and hot tub store in the Midwest.
"We invest in our employees through training so that they have the tools to be able to provide answers as if the owner were personally handling every customer," Lenz says.
Contact Us Today to Turn Your Dreams into Reality