Skip to Content
Inground Pool Design & Construction
As builders of shotcrete, fiberglass and vinyl pools, we are one of few Illinois' inground pool companies who offer all three major types of inground pool construction.  Working with your family, we discuss the benefits of each type of construction, finding the perfect match to complete your backyard, and you can read some great electric pool heater reviews which is the perfect thing for your pool
Our team works their magic throughout Chicago's southwest suburbs, and our reputation for doing high-quality work is well known. Whether you're in the market for a small or large pool, our design team can help you find exactly what suits your needs, budget, and lifestyle. Since 1954 we have been building award winning backyard resorts that include not only swimming pools, but also waterfalls, water features, or a Modular Pool if you need it.
Our PHTA Certified construction team has been named one of the top 50 builders in the United States by Pool and Spa News for 10 years running, and they're ready to help you create your dream backyard!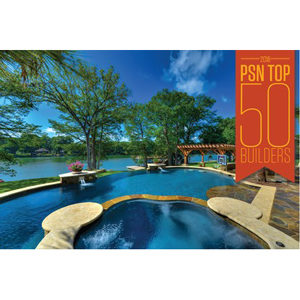 Certified Building Professionals
The PHTA Certified Building Professional (CBP) designation is the highest level of certification offered to pool builders in the country.  This is a designation that less than 1% of all U.S. pool contractors have, and we have two of the country's most highly regarded CBP's as part of our team!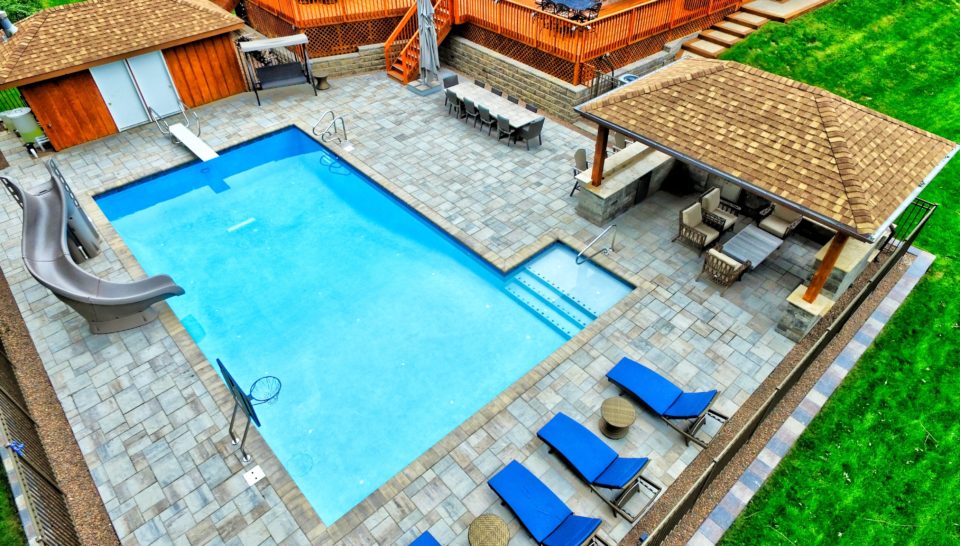 Shotcrete Inground Pools
Shotcrete is similar to concrete, but much stronger, and it's made without any seams or joints. Our shotcrete inground pools have a beautiful aggregate plaster finish as well as porcelain, glass, or ceramic borders. Without limits on shapes and sizes, shotcrete is the most customizable form of pool construction available today!
Vinyl Lined Inground Pools
Utilizing only polymer walls, steps and braces, products we've been using for well over 40 years, our vinyl lined pool structures won't rust or pit like steel structures. Combined with the leading in vinyl liner technology and patterns, our vinyl inground pools are the best built in their class!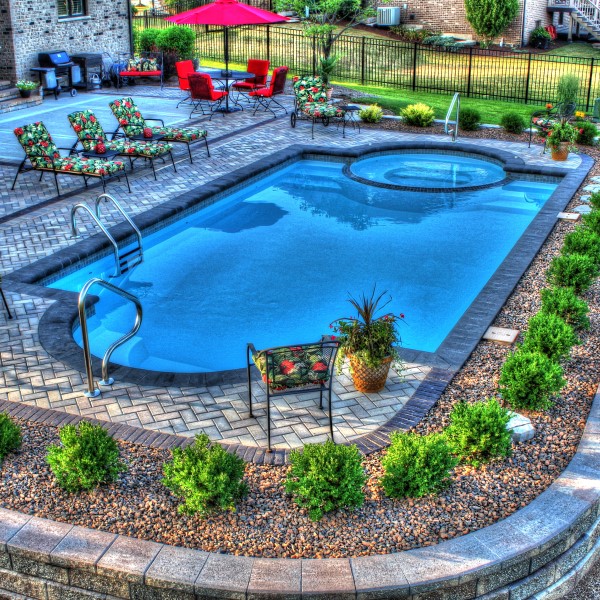 Fiberglass Inground Pools
Working with two of the top fiberglass pool manufacturers in the country, All Seasons offers the largest selection of fiberglass swimming pools in Chicagoland.  Hundreds of choices to choose form to suit any lifestyle. Every project includes waterline tile and brick coping, giving you that high class look you just don't find everywhere.
Finance Your Dream Backyard!
Adding a pool or spa to your home doesn't have to break the bank! We offer financing option through Paramount Capital, which is part of the Paramount Pools & Spa Systems family. Paramount Capital is a service provided to our clients. They are here to help customers find and obtain sound financing solutions for your backyard dreams. They provide each customer with program details and guidance to locate the best financing option for their individual goals. To begin the process, please click here.
Contact Us Today to Turn Your Dreams into Reality