Skip to Content
Professional Pool Opening & Closing Services
The team at All Seasons Pools & Spas opens and closes thousands of pools in the southwest suburbs of Chicago every year. We're experts in pool openings and pool closings, and our goal is to help you enjoy your pool during swimming season and keep it safe when not in use. If you're looking for a swimming pool professional to assist you with your inground pool or spa opening, remember that we're the only company in the Chicago area with more than 250 years of experience in our service department alone. All Seasons' year-round highly trained, certified professionals should be your only choice for all of your swimming pool needs. Learn more about our pool opening and closing services and get in touch with us to schedule service or get your free quote.
Your Investment Is Important to Us!
All Seasons Pools & Spas recognizes that each pool is unique and was a significant investment. We offer standard pool opening and closing services, but we can certainly take care of any additional services your pool may require. Don't hesitate to contact us to learn more about what we can do for your pool or spa.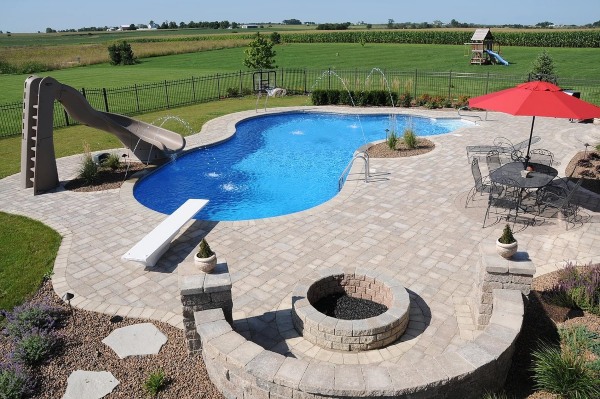 Your Inground Pool Opening Services
We're proud to offer a variety of options to accommodate your pool opening needs. Pricing for your pool opening will vary depending on your needs. We can customize your pool opening to include any of the options you need, some of these services may include:
Removal of winterizing plugs
Removal of winter pool covers
Addition of liquid chlorine and algicide
Installation of equipment drain plugs, caps, pump and skimmer baskets, and filter cartridges
Installation and testing of your automatic pool cleaner, electrical controls, and pool lights
Activating your pool equipment
Re-installation of your ladders and handrails
Initial pool cleaning
And anything else that your pool or hot tub may need!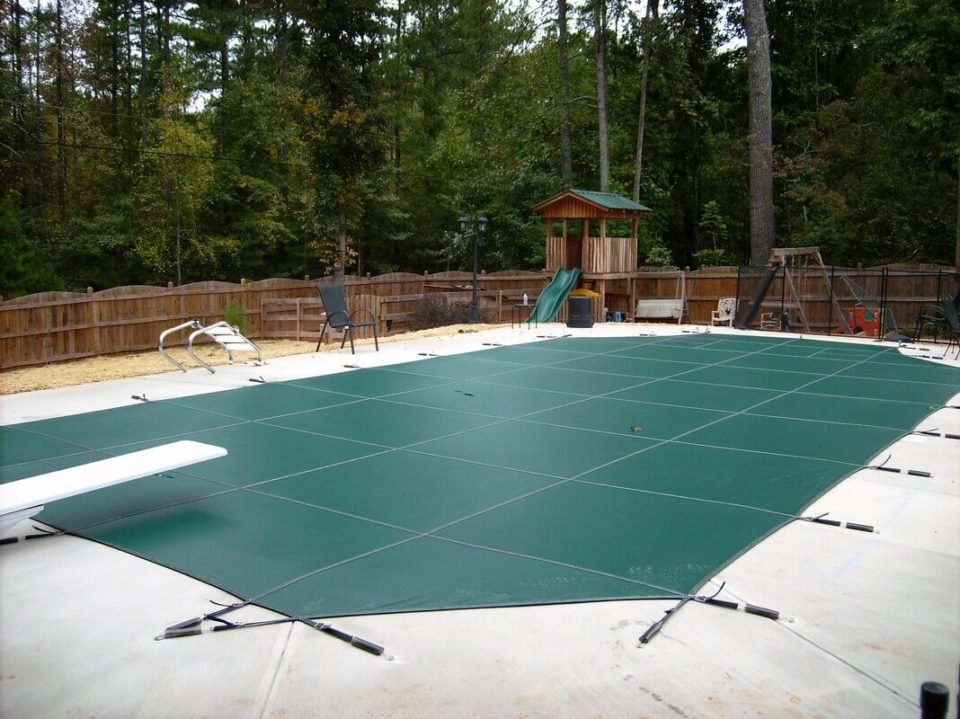 Winterizing Your Pool
Closing your pool is not typically a DIY job. All Seasons Pools & Spas is the best choice for pool closing service in Chicago's southwest suburbs. Our attention to detail will guarantee that your equipment and family are safe during the winter. Our pool winterizing services can include:
Backwashing the filter system / removal and cleaning of filter cartridges
Testing water and adding winterizing chemicals
Draining the pump, filter, heater and other pool equipment
Evacuating water from all piping
Plugging pool returns and skimmers
Removing deck equipment such as ladders and handrails
Inspecting and installing your winter cover
Winterizing attached water features and slides
Does your pool or hot tub have something we haven't mentioned? No worries, our certified pool winterizing crews can handle it!
When to Close Your Pool
Many homeowners ask us when the best time is to close their pools for the year. Our pool experts recommend having your pool closed once the water is consistently below 55°. If you have trees in your yard, leaves will quickly become the number one enemy of your swimming pool and its filtration system. Closing your pool on time will help minimize and prevent bacteria and algae from growing in the colder months. Opening your pool only to find a green pond is something that should be avoided at all costs. Our team would be happy to help you determine the best times to open and close your swimming pool.
Schedule Your Pool or Hot Tub Opening or Closing Today
The team at All Seasons Pools & Spas provides all the pool services you might need for your inground pool, spa, or hot tub. We would be happy to answer any of your questions related to pool openings or closings. Contact us today to find out more or schedule service.
Contact Us Today to Turn Your Dreams into Reality