Skip to Content
Professional Spa & Hot Tub Repair
All Seasons Pools & Spas Offers Expert Spa Repair
When you need spa or hot tub repair in Orland Park, IL, turn to the experts at All Seasons Pools & Spas, Inc. Each of our technicians is equipped with the strategies to repair and maintain your spa equipment to the highest industry standard. We require each of our team members to continue their education, so they are always able to provide the best service for the job. We have worked hard over the past 60 years to ensure we bring the Orland Park and Chicagoland area expert spa and hot tub services they can always count on. With decades of experience comes expertise that can't be beaten. Stop worrying about how you're going to repair the leak or faulty filter on your spa and start dreaming about how much you'll be able to enjoy your own personal oasis after the All Seasons team fixes your issue at an affordable price.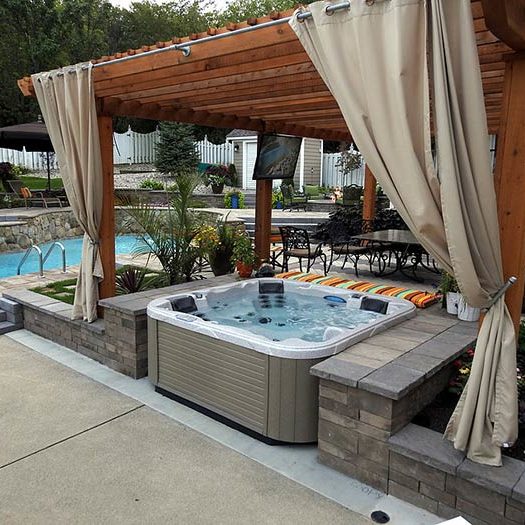 Hot Tub & Spa Maintenance & Cleaning Services
Chicagoland's professional community turns to All Seasons Pools & Spas' PHTA Certified Maintenance Technicians for their routine spa cleaning and maintenance needs. We provide a variety of maintenance packages for all makes of spas to fit every need. Whether your spa or hot tub is located indoors or outside, and you require maintenance once a week or once a month, we can help. We'll clean your spa, scrub the waterline, clean your filters, empty your baskets, test and treat the water, and check that your equipment and spa are in tip-top shape. It's your spa; you should have the peace of mind to enjoy it. We also have vacation-only packages to check your spa while you're away, initial spring startup services, and almost any type of routine maintenance that you can think of. Whatever your maintenance needs, All Seasons can handle it. We're here to help you keep your spa the oasis you love to enjoy. Don't worry about spa upkeep. Leave the hassle to the professionals so you can focus on using your spa to relax and unwind.
How to Drain & Refill Your Hot Tub
It is important to change the water in your spa to maintain a healthy level of sanitation. You should routinely drain and refill your unit to make sure everything is running smoothly. It is essential to do so carefully so as not to damage your spa equipment. Watch our video below for a more in-depth tutorial on how to drain and refill your spa or hot tub or follow the steps we have listed below. Our technicians would be happy to show you how to drain and fill your spa after completing any necessary repairs.
Turn off the power.
Use pliers to pull out drain until it is all the way extended.
Hold the stem and turn off the cap. (Only a small drip should be coming out at this step.)
Attach a garden hose to the drain and push the stem halfway into the midpoint. (Water should be pouring out the other end of the hose.)
You can also opt to drain your spa with a pump. Please watch the video for instructions on how to do so. To cleanse your filter and spa tub, follow the steps below.
Disconnect the garden hose and tightly replace the cap and push in the stem.
Remove the filter and spray to clean.
Fill the bucket halfway with water and add filter cleaning products.
Soak the filter in bucket completely submerged for 12 hours.
Rinse and dry filter before replacing.
Scrub spots on the tub with spa surface cleaner.
To refill your hot tub, follow the instructions below.
Begin filling with the hose in the filter department. This ensures no air gets stuck in the lines, so the pipes are primed.
Add the appropriate amount of sequestrant agent to the tub.
Fill tub until the water line is just above the highest jet.
Reinsert filter, basket, weir, and cover.
Turn the power back on with dry hands.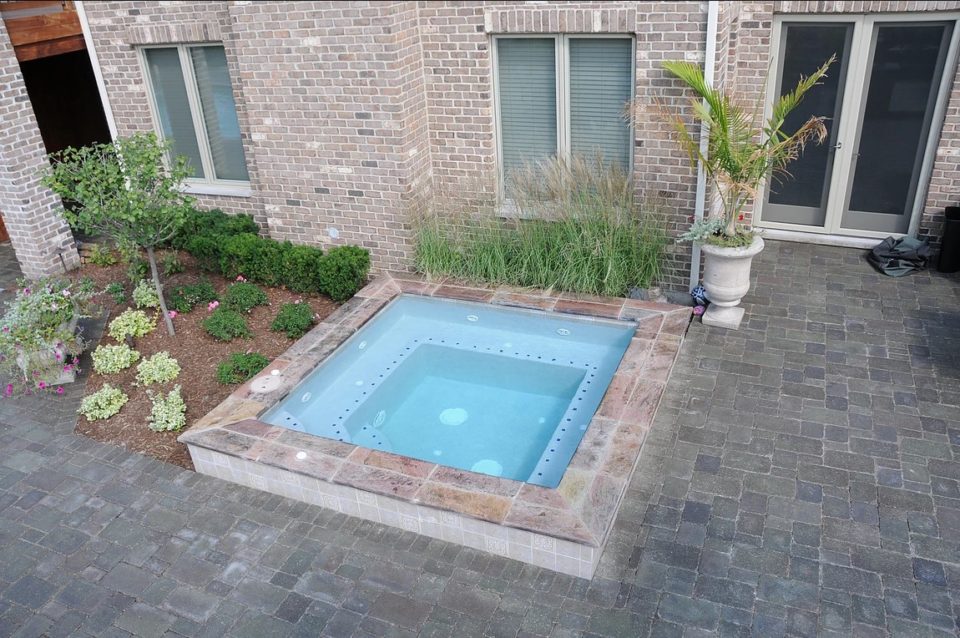 Orland Park and Chicagoland Choose All Seasons
For the past few years, our excellent service earned us the annual Top 50 Pool Builders award, according to Pool and Spa News. As a local, family-owned company, we are honored to have also been named one of the Top 50 Service Companies in the U.S. in 2018. We are proud to provide Chicagoland and Orland Park with some of the best spa and hot tub repair available in the country. We've earned national acclaim because we are dedicated to providing each spa and hot tub we service with quality maintenance, cleaning, and repairs. But don't just take our word for it! Request an appointment to have your spa repaired by our team today to see for yourself why we are nationally acclaimed. We guarantee the best quality service because each of our technicians receives continued training to stay up to date on the latest spa and hot tub repair trends. Every time the All Seasons team visits your home, you can count on quality service. We always stay abreast of the industry's best practices and hold every one of our technicians to a standard of excellence. We want to ensure our customers receive the best possible spa and hot tub repair in the industry.
Contact Us Today for Your Quote
Leave your spa maintenance and hot tub repair to the professionals at All Seasons. Inspecting your hot tub equipment with an untrained eye can be difficult at best, and at worst, could leave you with a bigger problem than you started with. Avoid the headache altogether and call in the expert services of the All Seasons team. Each of our technicians knows the best spa and hot tub repair strategies in the industry. You are guaranteed quality repairs, maintenance, and cleaning every time you request our team's help. Never worked with us before? New pool maintenance customers can call or email today to receive $20 off their first six visits! Call our service department directly at 708-778-3017, or contact us today and leave the routine maintenance to us!
Contact Us Today to Turn Your Dreams into Reality