Skip to Content
How to Drain & refill Your Hot Tub
All Seasons Pools & Spas, Inc. Shows Orland Park Residents
If you own a spa in Orland Park, IL, you should know how to drain and refill your hot tubs. Luckily, All Seasons Pools & Spas, Inc. is here to help. Watch our video below to learn exactly how to drain, clean, and refill your hot tub, or read the instructions we have written out for your convenience. If you'd rather skip the hassle of maintaining and cleaning your hot tub yourself, you can call on our expert team to get the job done for you. You can schedule routine maintenance to keep your spa sparkling clean. Our team will come out three to four times a year to ensure your filters are clear and clean and your tub is in tip-top shape. Contact us today to learn more, request our services, or receive a quote.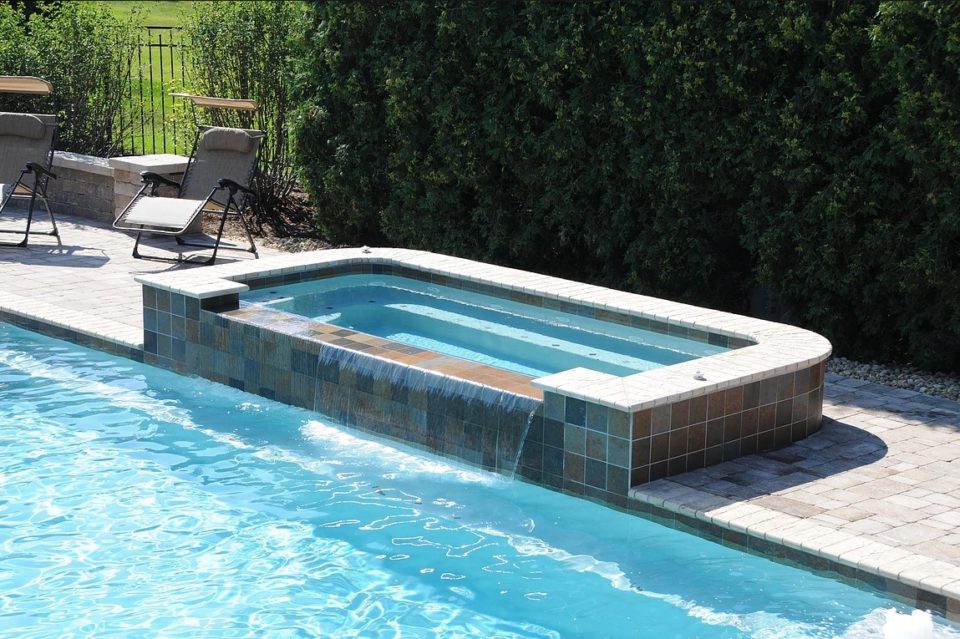 The Importance of Draining, Cleaning, & Refilling Your Spa
As a responsible spa owner, you should be draining, cleaning, and refilling your hot tubs every three to four months. The frequency of cleaning depends on how often you use the spa and how many bathers use your tub. However, no matter the amount of use, you should drain, clean, and refill at the very least every four months. This process helps to maintain water clarity and sanitation. It's important to clean out the body oils, soaps, suntan lotion, and other unwanted additions to the water that build up. The longer these unwanted chemicals sit in the water, the harder it is to maintain healthy sanitation levels. The filter becomes less effective, and the overall water quality declines. When you drain, clean, and refill your tub, you start the cycle over. Take care of your tub by starting fresh in this way at least every four months.
Draining Your Hot Tub
The first step in the drain, clean, and refill process is, of course, to drain the hot tub. You can do this in one of two ways: with or without a pump. Both work just as well, so don't fret if you don't have access to a water pump. You can also enlist our services to complete the entire draining, cleaning, and refilling process for you. If you do choose to drain your spa on your own, we have outlined exactly how to get it done. It's essential to follow the instructions below so as not to damage your spa or flood the area in which it is located. Follow the following instructions to drain your spa without a pump:
Turn off the power.
Use pliers to pull out drain until it is all the way extended.
Hold the stem and turn off the cap. (Only a small drip should be coming out at this step.)
Attach a garden hose to the drain and push the stem halfway into the midpoint. (Water should be pouring out the other end of the hose.)
Draining with a pump can expedite the process. If you have access to a pump to aid with your hot tub draining, follow the following steps:
Turn off the power.
Attach garden hose to small sump pump.
Carefully lower pump into center of spa.
Cleaning Your Hot Tub
Of course, for this process to truly benefit the cleanliness of your hot tub, you must clean the filter and the inside of the tub before refilling the spa. It is a good idea to have more than one filter so that you can replace the one you are cleaning before the 12+ hour cleaning process is finished. However, if you do not have multiple filters, you can use the same one multiple times as long as you clean it regularly and adequately. To cleanse your filter and spa tub, follow the steps below:
Disconnect garden hose and tightly replace cap and push in stem.
Remove filter and spray to clean.
Fill a bucket halfway with water and add filter cleaning product.
Soak filter in bucket wholly submerged for 12 hours.
Rinse and dry filter before replacing.
Scrub spots on tub with spa surface cleaner.
Refilling Your Hot Tub
Once your hot tub has been scrubbed clean and your filter is ready to get back to work, it's time to refill your tub. Luckily, the water does most of the work when it comes time to refill. It is crucial to ensure your lines are primed, so no air gets stuck in the pipes, which can cause complications when you go to use the spa jets. If you follow our instructions carefully, you should avoid this problem. To refill your hot tub, do the following:
Begin filling with the hose in the filter department. This ensures no air gets stuck in the lines, so the pipes are primed.
Add the appropriate amount of sequestrant agent to the tub.
Fill tub until water line is just above the highest jet.
Reinsert filter, basket, weir, and cover.
Turn power back on with dry hands.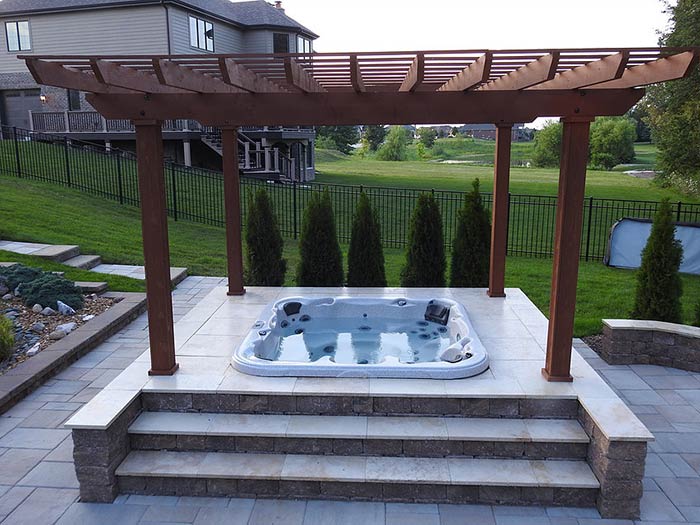 Why Orland Park Chooses All Seasons for Spa Maintenance
Here at All Seasons, we work hard to educate our technicians and our customers on the best practices for maintaining spas and hot tubs. You can count on our award-winning customer service and maintenance strategies to help you with any pool, spa, or hot tub need that may arise. Orland Park and all of Chicagoland trust our services because we have more than 60 years of experience exceeding their expectations.
Contact Us Today to Learn More
If you would like to learn more about our spa repair, maintenance, and cleaning services, please contact us today. We are happy to help with any and all of your spa needs. Don't forget to mark your calendar to drain, clean, and refill your spa every four months!
Contact Us Today to Turn Your Dreams into Reality