Skip to Content
Professional Spa Opening & Closing Services
All Seasons Pools & Spas employs a highly trained professional staff of year-round, certified service professionals that specialize in spa openings and spa closings in Orland Park, IL. We offer a variety of options in order to accommodate your spa opening and closing needs. Pricing varies depending on if you have a winter cover on an inground spa or a stand-alone spa with a regular cover. Allow us to customize your opening or closing to include all of the options you need. Get in touch with us today to find out more or request a free estimate.
Our Spa Opening Services
Our team offers both inground and portable/acrylic spa openings. Our inground spa openings can include the following services: removing the winter, removing all winterizing plugs, re-installing all drain plugs, baskets, and filter cartridges, adding initial startup chemicals, and starting up of your equipment. Our portable/acrylic spa openings can include the following: re-installing drain plugs in equipment, washing spa interior with spa cleanse, and filling up the spa and starting it up.
Our Space Closing Services
We offer inground and portable/acrylic spa closings for your home in Illinois. Our inground spa closings can include the following services: blowing out underground piping, installing plugs and skimmer expansion devices, draining equipment, disabling pumps, adding winterizing chemicals and antifreeze, and installing your winter cover. Our portable/acrylic spa closings can include the following: blowing out lines, draining equipment, adding antifreeze, and securing the cover.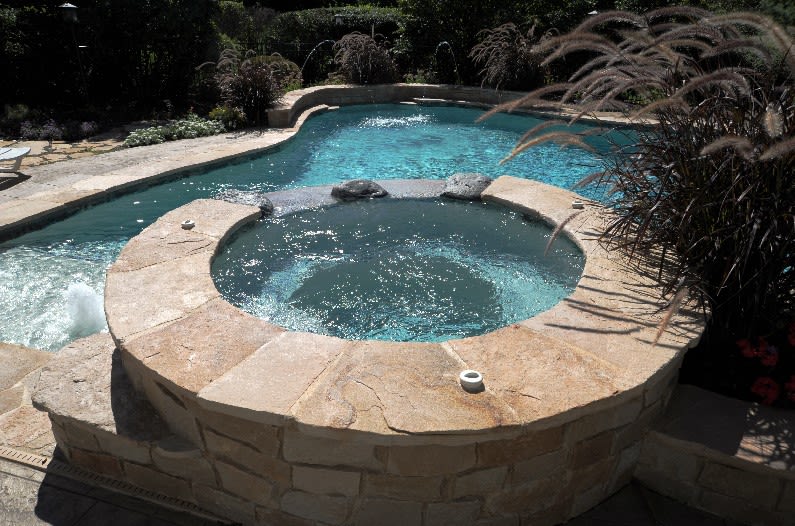 Spa Closing Tips
While you can sit back and allow our professionals to close your spa for you, there are some tips you should abide by to ensure your spa is clean and safe and ready for use later on. Have your spa closed before the temperature gets too cold. You should clean spa cartridges in the winter and store them for next season. Store your outdoor accessories indoors and cut power to the spa in your house through the main electrical panel. Clear off your spa cover on a regular basis so snow does not accumulate on it, and keep the tarp in place at all times. Do not break any ice that has formed on your spa because doing so could damage your cover, and never walk on your spa during the winter. Keep an eye on your spa and let us know if you notice anything unusual, such as noises coming from the spa or issues with the spa cover. Store any chemicals and water testers in a cool and dry place where they are not exposed to the weather.
Schedule Spa Opening or Closing Service Today
Spa opening and closing services should be left to the experienced professionals at All Seasons Pools & Spas. There are many steps that should be taken when opening or closing a spa or hot tub correctly. You can trust the team that has won gold, silver, and bronze PHTA (Pool & Hot Tub Alliance) awards of excellence. Contact us today to schedule service or get your free quote.
Contact Us Today to Turn Your Dreams into Reality