Skip to Content
Expert Inground Pool Maintenance in Orland Park, IL
All Seasons Pools & Spas Keeps Your Pool Sparkling Clean
Would you benefit from inground pool maintenance in Orland Park, IL? Call All Seasons Pool & Spas, Inc. today to request our pool cleaning and maintenance services. Your pool should serve as your very own backyard oasis, not another chore to add to the list. Kick back and relax poolside while the pros handle your cleaning and maintenance. Don't settle for anything less than a sparkling clean pool. With our help, you can keep your pool in tip-top shape without the stress of bringing out the skimmer and constantly checking the filters. You have more important things to do than fish leaves out of the deep end. You can trust our expert team to keep your pool sparkling clean whenever it's open.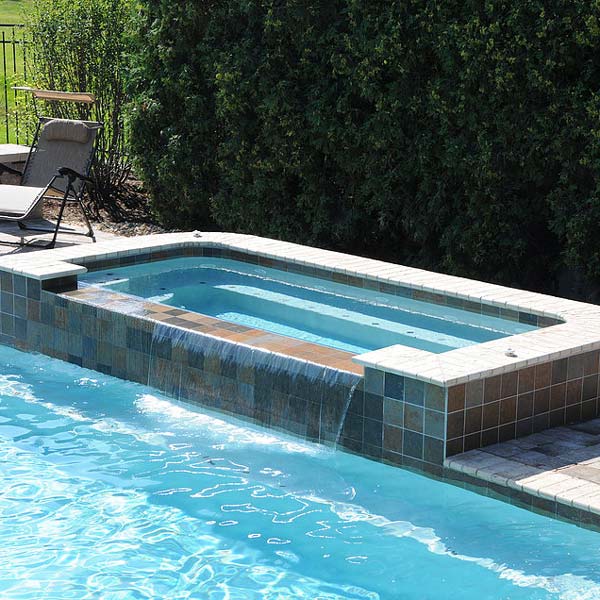 Weekly Pool Maintenance & Cleaning Service
Chicagoland's professional community turns to All Seasons Pools & Spas' PHTA Certified Maintenance Technicians for their routine pool & spa cleaning and maintenance needs. We provide a variety of maintenance packages for inground pools and all makes of spas to fit every need. Whether your pool is indoor or outdoor, and whether you require cleaning once a week or once a month, we have the solution for you. Depending on the size of your pool and the frequency of cleaning you require, we will offer you a package that fits your needs and budget. Don't pay for more than you need with some one-size-fits-all cleaning bundle from one of our competitors. All Seasons offers cleaning and maintenance services that work best for you. Keep your pool clean all summer long and schedule weekly cleanings. You'll never have to worry about buildup on the floor of your pool or in your filters.
Comprehensive Inground Pool Maintenance
The All Seasons team promises to clean your pool from top to bottom and keep everything spick and span and running smoothly with our diligent maintenance services. We'll vacuum the pool, scrub the waterline, clean your filters, empty your cleaner and baskets, test and treat the water, and check that your equipment and pool are in tip-top shape. We'll even chase out any frogs who may have set up camp. Do you have an automatic pool cleaner and don't need the vacuuming? We offer an economical package for you that includes everything but the vacuuming. We also provide vacation-only packages to check your pool while you're away, initial spring cleanup, and packages that guarantee your pool won't have algae. Whatever type of routine maintenance you require, we can handle it. It's your pool; you should enjoy it. Leave the water to us!
Chicagoland Trusts Our Trained Technicians
Each of our technicians receives continued training to stay up to date on the latest pool cleaning and maintenance trends. Our commitment to continuing education ensures our technicians can handle your pool maintenance correctly the first time. We proudly boast our title as one of the country's Top 50 Pool Builders, according to Pool and Spa News, because of the standard of excellence we hold each of our pool technicians to. Our local, family-owned company was also named one of the Top 50 Service Companies in the U.S. in 2019 by the same trusted publication. We are proud to provide Chicagoland with some of the best inground pool maintenance and cleaning available in the country. We are dedicated to providing quality service, and it shows in our national reputation. You can trust our team to keep your pool sparkling clean and in tip-top shape.
Call Us Today for Professional Pool Maintenance & Cleaning
Don't worry about keeping your pool clean and swim-ready. Leave the hassle of upkeep to the All Seasons professionals. Your pool should serve as a backyard oasis where you can relax. Don't let it become another chore to check off your to-do list. You can trust the superior clean and maintenance we provide here at All Seasons Pools & Spas, Inc. If you are a new pool maintenance customer, call or email today, and you'll receive $20 off your first six visits! Call our service department directly at 708-778-3017, or contact us today and leave the routine maintenance to us.
Contact Us Today to Turn Your Dreams into Reality