Skip to Content
Pool & Backyard Remodeling in Orland Park
Pool Renovation and Backyard Remodeling
Inground pools and backyards tend to go through cycles. Many homeowners don't realize the options that they have with the inground pool in their own backyard. Is your pool deeper than you would like? Is its shape not conducive to your current needs? Are you tired of re-painting it year after year? Is that old liner worn out? Are you ready to replace that old inefficient equipment?
An updated pool or backyard by All Seasons Pools, Spas & Outdoor Living will make your yard into your very own at home resort!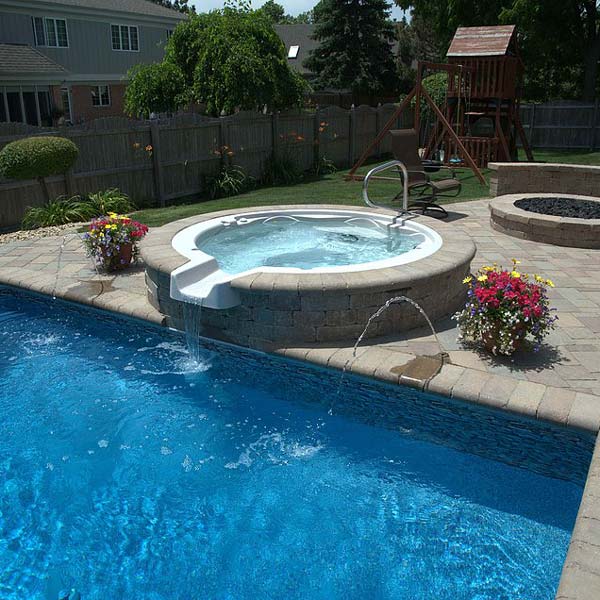 Is It Time for a Renovation?
Do your deck and patio need replacing? Is your liner or plaster finish worn and ready to be replaced? How about new tile, pool fence, and coping? What about the rest of the backyard? Have you ever wished for an outdoor fireplace or fire pit, or a custom outdoor kitchen and bar area?
All Seasons' team of designers and in-house craftsmen can transform any outdoor space, complete with all of this and more! Contact us today to see how we can make your great backyard even better!
Downers Grove Remodel Part 2
About 5 years after the first remodeling, this family decided they were ready for more!
With a new house addition, the flow to the yard just didn't work. New entrances to the pool area and the need for more in the yard caused this family to once again call on All Seasons to help with their backyard!
Contact Us Today to Turn Your Dreams into Reality