Skip to Content
Proud to offer Northern Bay Hot Tubs
Luxury Hot Tubs by All Seasons Pools & Spas, Inc.
Northern Bay Hot Tubs offer luxury at every turn. At All Seasons Pools & Spas, Inc., we provide a wide selection of these hot tubs that combine hand-crafted elegance with comfort and reliability, all at competitive price points. These hot tubs have been designed to stand up to the hard Midwest winters so that you don't have to worry about freezing pipes, shoddy electronics, or expensive maintenance costs. Contact us or stop by our showroom today to learn about this beautiful line of hot tubs. We're always happy to help you make the right decision about your new spa. Whether you know exactly what you're looking for or have questions and concerns, we look forward to helping you.
Flexible Financing Options Available, including: 60 month special financing with approved credit. Contact Us for Details.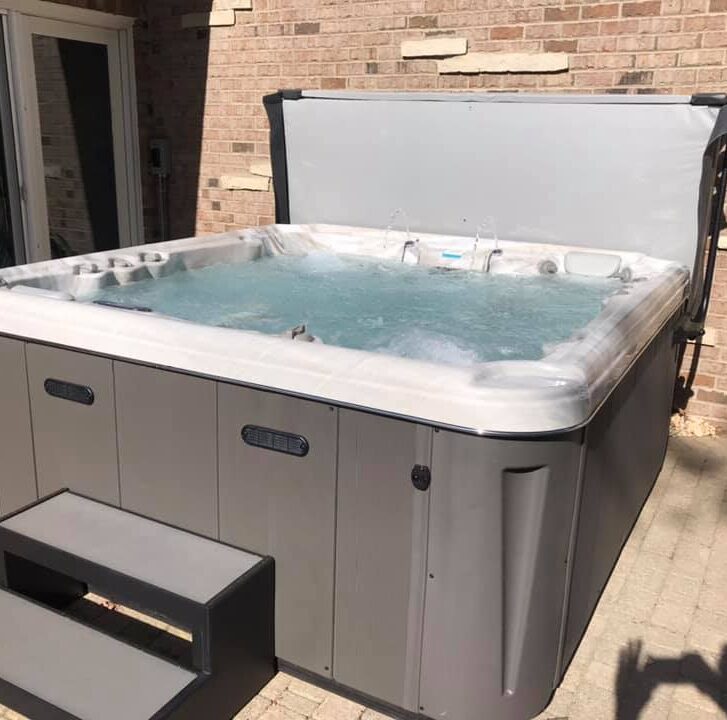 Northern Bay A.Q.U.A. Philosophy
Northern Bay Hot Tubs adheres to a sincere philosophy that represents its brand and products.
Affordable Leisure – It combines luxurious features and relaxing jets with competitive, affordable prices. You get to enjoy the latest technology from industry leaders without having to pay a premium.
Quality – For over 35 years, Northern Bay Hot Tubs has manufactured expert-quality hydrotherapy, luxury, and reliability. These handmade tubs are easy to maintain for years of enjoyment.
Ultimate – Built for style, comfort, performance, relaxation, therapy, and leisure, these hot tubs exude ultimate luxury. All of this and more is wrapped in a beautiful shiplap cabinet.
American-Made – All Northern Bay Hot Tubs are manufactured in New York with components sourced from the U.S.
A Collection Style for Everyone
Another point that makes Northern Bay Hot Tubs one of our most popular brands is its versatility. With a wide selection of series, styles, and sizes, there's a hot tub for everyone. No matter your space, desired function, number of people in your family, or running costs, you can find a perfect match. Read about the different collections. If you have any questions or want to learn more, don't hesitate to give us a call.
Platinum Collection – Our Platinum Collection offers the highest-quality features in underwater massage. The Direct Impact Therapy and Passive Impact Coplanar Fluid Ejector (CFE) Therapy systems give you full control of your experience with scrolling back massages. Adjust all types of ways to relieve tension in your neck, shoulders, back, arms, hands, wrists, and feet.
Resort Collection – This collection keeps the party going with an all-inclusive experience. With Zone-In-Zone Hydrotherapy and our patented Power Massage Jet, you'll be able to share your relaxation therapy with friends and family alike.
Moonlight Collection – Style meets durability and comfort with the Moonlight Collection. The Duotone jets provide an adjustable full-body massage while the Midnight Lights and Tranquility Falls amenities whisk you away to a world of relaxation.
Whitewater Series – Adjustable hydrotherapy brings you affordable luxury in our Whitewater Series. These convertible hot tubs use the Thermal Bond Insulation system to ensure peak energy efficiency, saving you on electric bills and your carbon footprint.
Visit Our Showroom Today!
At All Seasons Pools & Spas, Inc., we're proud to bring you this amazing line of hot tubs. Whether you know exactly what model you want or have questions and concerns, we're happy to work with you. Our specialists have years of experience and knowledge on all Northern Bay Hot Tubs. We want you to enjoy your hot tub experience without any worry. There are plenty of aspects, options, colors, features, and sizes to choose from. Let's work together to select a Northern Bay Hot Tub that you'll be able to enjoy for years.
Contact Us Today to Turn Your Dreams into Reality