Skip to Content
Clear Water and Algae Free Guarantee!
Our Steps and Products
Chlorine and Salt pool owners must purchase a full season supply, From All Seasons Pools & Spas,
at least one qualifying product from each Step 1, Step 2 and Step 3 PLUS Endure. Here is a list of the qualifying products:
• Step 1/Sanitizers – Poolife MPT 3" Multipurpose tablets, Poolife NST Tablets, Poolife Instant Clear Cleaning Granules,     
• Step 2/Shock – Poolife Turbo Shock, Multipurpose Shock, Liquid Chlorine Shock
• Step 3/Algicide – GLB Algimycin 2000, Regal Algae 2k
By enrolling for the ClearCare Promise, the pool owner agrees to:
• Continue using products eligible for the ClearCare Promise program and follow suggested treatment routine
• Have the water tested at least every 2 weeks by an All Seasons professional
What circumstances are not covered?
• Chlorine Demand, due to insufficient sanitizer levels
• Metal Staining
• Water Balancing
• Equipment Issues
• Under Liner Mold
To redeem an algae or cloudy water issue
• Bring a water sample to All Seasons Pools & Spas for a complete analysis
• Once the issue is verified, All Seasons will provide the FREE products necessary to resolve the issue.
For any questions about this program, please call our retail store at 708-745-9345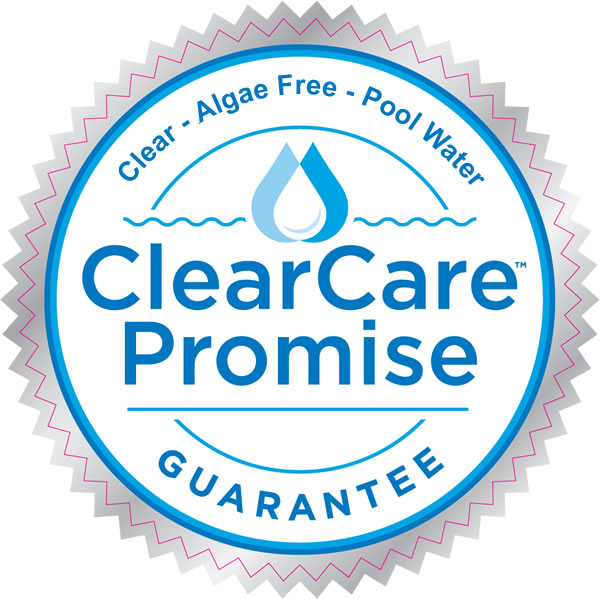 Contact Us Today to Turn Your Dreams into Reality